Hair is the physical manifestation of our thoughts and an extension of ourselves.
Read more: Elders talk about the significance of long hair in Native American Cultures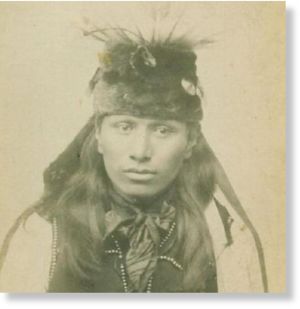 This information about hair has been hidden from the public since the Viet Nam War .
Our culture leads people to believe that hair style is a matter of personal preference, that hair style is a matter of fashion and/or convenience, and that how people wear their hair is simply a cosmetic issue. Back in the Vietnam war however, an entirely different picture emerged, one that has been carefully covered up and hidden from public view.
Read more: The Truth About Hair and Why Native Americans Would Keep Their Hair Long

1. Die spirituelle Wirkung der offenen Haare auf Frauen – Einleitung
Haar-Shampoo-Werbung sowie Mode-Magazine und Klatsch-Zeitschriften, verbreiten auf der ganzen Welt den bezaubernden Anblick von Frauen, die ihr Haar genüßlich vor der Kamera schwingen. Diese Art des Marketings hat Frauen in der Auffassung bestärkt, sie würden bezaubernd aussehen, wenn sie ihr Haar offen tragen. Heutzutage ist es weltweit üblich, dass Frauen ihr Haar offen tragen, besonders wenn sie am Abend ausgehen und sich von der besten Seite zeigen wollen.
Touching a nerve
Date:January 11, 2012
Neuroscientists at the Johns Hopkins University School of Medicine have discovered how the sense of touch is wired in the skin and nervous system. The new findings, published Dec. 22 in Cell, open new doors for understanding how the brain collects and processes information from hairy skin.
"You can deflect a single hair on your arm and feel it, but how can you tell the difference between a raindrop, a light breeze or a poke of a stick?" says David Ginty, Ph.D., professor of neuroscience at Johns Hopkins. "Touch is not yes or no; it's very rich, and now we're starting to understand how all those inputs are processed."
Read more: How every hair in skin feels touch and how it all gets to the brain
Subcategories